So much happened on Superbowl Sunday and I'm not even talking about the sports. We had Kylie Jenner announce that she had given birth and kept secret her entire pregnancy (c'mon don't pretend you hadn't been wondering too), Justin Timberlake played the halftime show and announced he was coming to the UK on tour BUT the real news will change the lives of all ladies.
…Are you ready?
Doritos have answered our prayers and planned lady friendly snacks. They'll get rid of that horrible crunch sound, fit into our handbags and we won't need to suck our fingers like a man! Just how did they know what we were all hoping and praying for! *end of heavy sarcasm*
Yep, seriously. Although now they have said they're backtracking it still raises the question. What the hell were they thinking? Do they really think that the big issue that women have is that they don't like getting messy eating a bag of crips? I don't think so. Now, if I was being cynical I would guess this is a big publicity stunt, a shock tactic to make people angry but still talk about their brand. Which kinda worked.
There is still this idea of gendered BS though, things that are made pretty and pink for women for no reason other than they have a vagina. Do you remember the Bic 'for her' pens, have you looked at women's razors lately? Mine has a damn Daisy on it for no reason, I bought it because it was on offer not because it spoke to my feminine instinct.
In response, I'll be grabbing the loudest crisps or 'chips' as Americans call them and doing this…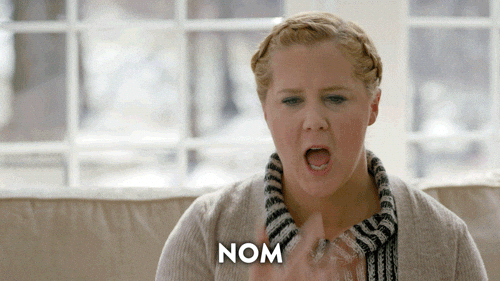 How about you? Do you think this goes too far or it's just amusing? I'd love to hear from you all in the comments below!