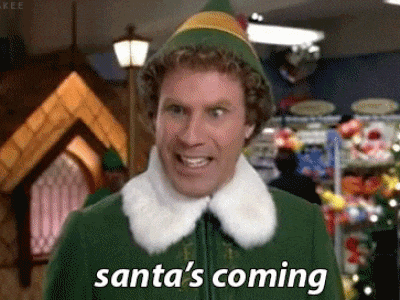 CHRISTMAS IS A WEEK AWAY PEOPLE, A WEEK AWAY. So, for this week's Sunday Seven I wanted to share with you some of my Christmas traditions, some are new, some are old but they're always important to me.
Paris Baubles 
There are some Baubles that my Mum bought all the way back in 1998 from Disneyland Paris. These now live at the top of the tree so the cat doesn't get them. I love seeing these and that they've lasted so long.
Christmas Eve PJs 
My sister and I always get matching PJs on Christmas Eve, here are some beauties that we got back in 2014.
Christmas Stockings 
I LOVE getting a stocking each year with little bits and pieces, usually including underwear, chocolate and socks.
Bacon Sandwiches and Tea 
Christmas morning Dad always makes us bacon sandwiches and we have a cup of tea, a good way to start a busy day.
Family Visit 
We always see family on Christmas Eve and Christmas day and do the rounds seeing Grandparents, Aunts, Uncles and Cousins.
Having the Queen's Speech on after eating 
I'm not that bothered by the Queen's speech personally, I think she's sweet but don't that's about it.
Boxing Day Sales 
I've always gone to the sales with my Mum, Sister and Nanna, although now I can drive I can go in a little later, specifically for the 50% off Lush sale of whatever is left over of Christmas stock.
What are you guys up to at Christmas? Let me know in the comments below!